3 and 6 bottle Carriers
When your customers deserve more than a bag to carry their wine, our stylish customizable wine totes are perfect.
Need a convenient box for customers to carry your premium wine bottles? Looking for wine totes you can customize with your logo? Our customizable wine totes are perfect for your winery or wine specialty shop.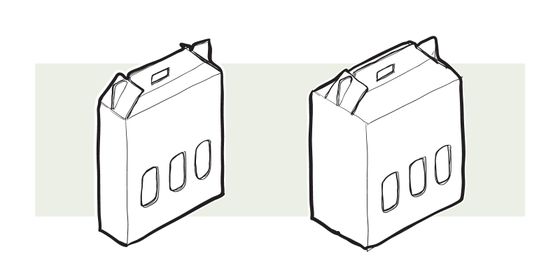 Cardboard Wine Totes – Carry Your Wine With Security and Style!
Your Brand On Our Customizable Wine Totes Leave A Lasting Impression
After customers try your wine, and want to buy a bottle or two, don't send them off with a generic bottle carrier. Impress your customers and send them off with a wine tote customized with your company name and logo on the side. Our totes provide a touch of class and a nice way to promote your brand.
Convenient And Sturdy Wine Totes For Multiple Bottles
Whether your customers buy just one bottle or a few, you can provide them a convenient carrying case with our wine totes. They come in 3 and 6 bottle carriers. Our wine totes have auto locking bottoms and interlocking handles, so your customers can carry their newly purchased wine with class and the confidence their bottles are safe and secure.
Environmentally Friendly Cardboard Wine Tote Carriers
If you're concerned about your company's reputation regarding environmentally friendliness, worry no more. Our wine totes are made with recycled cardboard and totally recyclable. Protect your public image with our Earth friendly totes.
You Need It, Our Warehouse Has It
How many and what size? If you have a van-sized order or need to fill a tractor-trailer, we're sure to have the number of totes you're looking for in stock.
Our Wine Tote Shippers Are Affordable
Our tote shipper costs are competitive. Call us so we can find out exactly what your needs are and determine the right price for you.
After your customers purchase your wine, send them off with a sturdy, custom printed wine carrying case; send them off with a wine tote from Wine Packaging Corp. of America.
With many years experience in the protective wine packaging industry, we know skimping on quality is not an option – and so do you.